Queens Tree Company
Are you looking for a Queens Tree Company?
Tarzan Tree Removal can assist you with any size tree removal job; and our tree company in Queens is licensed and insured, so you know that the Queens tree services we provide will always be in compliance with all local laws and safety regulations here in Queens. Don't hire just any 'tree company'; a chainsaw and a pickup truck doesn't qualify someone to work on your property, and it sure doesn't make them a tree company!
All tree services must be done by professionals to protect your property and the lives around your property. Our experts provide tree care and tree removal services that property owners rely and trust in. Give us a call so we can give you a free onsite estimate. With a reputation like ours we never do anything to jeopardize our name we have built for ourselves here in Queens.
Queens Tree Removal Company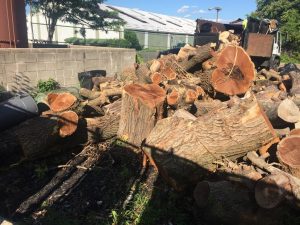 When you need the help of the best tree company in Queens call us, a premiere tree service company in the area. We will determine whether or not a tree needs to be removed, or if it needs to be pruned, and if your property is in immediate danger of a tree falling.
If the tree has to be removed our team of highly skilled tree care and tree removal experts will handle the job promptly and safely. If you do ever find yourself with an emergency tree situation that needs immediate attention please don't hesitate to call us anytime at 1-347-833-5862. Call us for any emergency tree service, tree removal, or clean up job from storm damaged trees.
We Provide Free Estimates!
Tarzan Tree Removal company is ready to serve you when you need any tree care or emergency tree service. Because of our experience clients continue to chose us. Call Us Today!
If you want to work with the #1 Queens tree removal company call us anytime at 1-347-833-5862