Queens Tree Service
Are you searching for Affordable Tree Service? At Queens Tree Company we are your leading local tree company for any tree service you may have. Our Affordable Tree Services include: tree removal, tree trimming, stump grinding and landscaping. For property owners in Queens it is vital for them to have a tree service on speed dial. Trees can fall due to age, weather or illness, and the damage done cane be fatal. That is why it is important, more than anything, for you to check the health of your tree.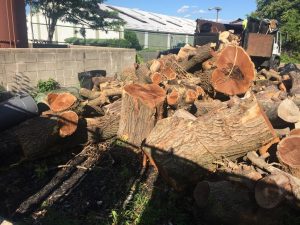 You can look for signs like rotting on the leaves, color change of bark of infestation of bugs. Of course, we recommend calling a tree service company like ours and using their tree arborist. Using a tree arborist is more efficient, as it will save you time and effort. It is very easy to get someone from our team to make a visit to your home. They will decide whether or not the tree needs to be removed or trimmed. Because we are advocates of preserving nature we will do anything to save the tree.
However, sometimes we come by your property to provide you with a free tree service estimate, and there is nothing wrong with your tree. This would be the best news you can get from us, however it is important that you don't play a guessing game when it comes to whether or not you are in need of tree care!
Affordable Tree Service
For the most part we make it very easy for clients to request our service. You can either visit our Request an Estimate tab on our website which allows you to choose a calendar date and send us a message, or you can call or text 929-297-0597 to speak to a tree professional. Having a photo of the tree or landscape will make giving an estimate easier. This will allow us to give you a round about idea of the price. Because our website is user friendly our clients enjoy the ease of contacting and interacting with our local Queens tree company.
Local Tree Service
Our Queens Tree Service company always gives a fair quote, and we are known for our expert and Affordable Tree Service.
Removing or trimming a tree is a very big responsibility, as one wrong cut can cause damage to the home or people around it. Customers sometimes do not understand how dangerous it is to cut a tree. But do not worry, Queens Tree Company has a team that is experienced and highly trained for all types of environments. With that said our reputation speaks for itself.
For more information please call our Queens tree company at:
929-297-0597