Tips for the Winter to Maintain Your Trees
Even though it is the winter, it is important to play close attention to your trees. During this season we tend to get a lot of calls for tree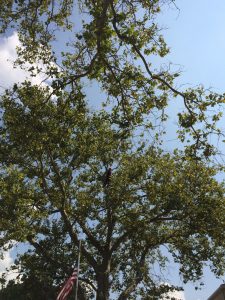 trimming and broken branch removal. As the weather begins to change to lower temperatures a tree loses all of its leaves. All of the branches become bare. This is the easiest time to look for any dead branches or damage. As you can clearly see all the surfaces of a tree.
Queens Tree Service is available all year round for our clients. Especially for any type of emergency. The weight of snow can cause branches to break. Or in the worst case scenario, an entire tree can fall over.
"The winter time is a test for healthy trees," says Joseph Messina. "But even the healthiest of trees can be affected by the weather, which is unpredictable."
Recently, an emergency tree service was required in a parking lot. Since there were many cars around and people walking by, it was vital that the tree was removed immediately. Our team worked through the snow to make sure that it was safely and efficiently removed.
Is Your Tree Sick
The Queens Tree Service arborist is always available and on site. He can access the diseases the tree may have and give different options to treat it. Clients usually want to save their trees, rather than remove it. We always try to provide the safest options. And if that is treating a tree, than we recommend that. But if there is the slightest hint that a tree can cause damage to property or the worst case, a passerby, we will always opt for the removal.
If clients read our reviews, they will find nothing but raving clients that endorse Queens Tree Service. Between our team and owner, clients have nothing but compliments about our work, abilities and affordable rates.
For more information about our tree services, call 929-297-0597